What is HCI Bench
HCIBench stands for "Hyper-converged Infrastructure Benchmark". It's essentially an automation wrapper around the popular and proven VDbench open source benchmark tool that makes it easier to automate testing across a HCI cluster. HCIbench aims to simplify and accelerate customer POC performance testing in a consistent and controlled way. The tool fully automates the end-to-end process of deploying test VMs, coordinating workload runs, aggregating test results, and collecting necessary data for troubleshooting purposes.
HCIBench is not only a benchmark tool designed for vSAN, but also could be used to evaluate the performance of all kinds of Hyper-Converged Infrastructure Storage in vSphere environment.
HomePage:
http://labs.vmware.com/flings/hcibench
User Guilde:
http://download3.vmware.com/software/vmw-tools/hcibench/HCIBench_User_Guide.pdf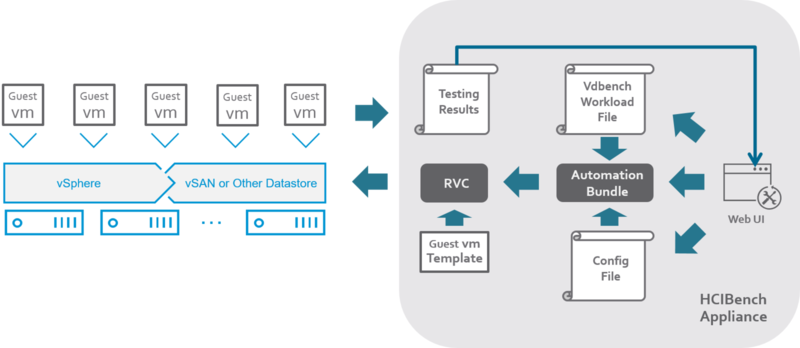 Prerequisites
vSphere 5.5 environment or higher with vCenter (doesn't support deployment on a standalone ESXi host).
Good to have DHCP on VLAN where the benchmark VM will be deployed.

vMotion configured
Installation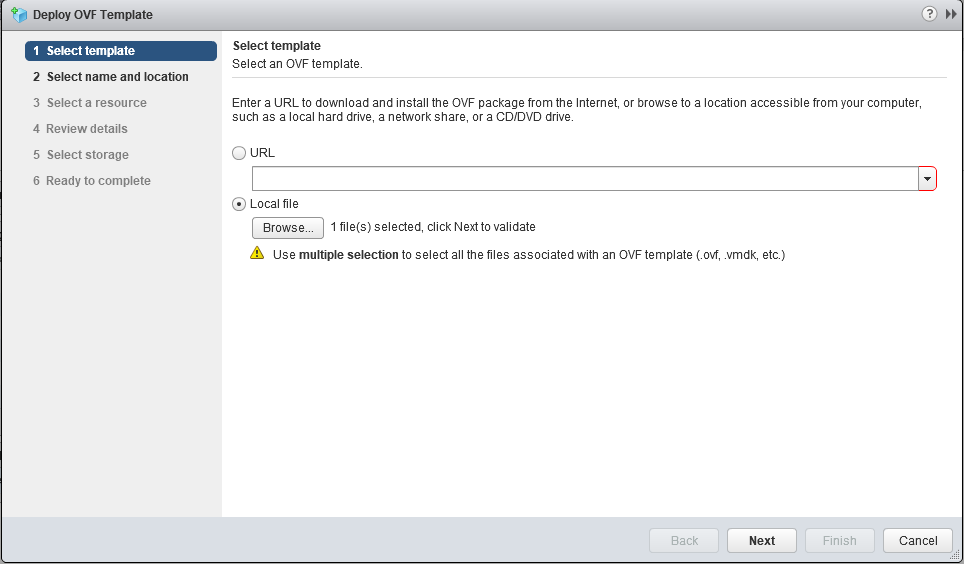 Select name and location for your VM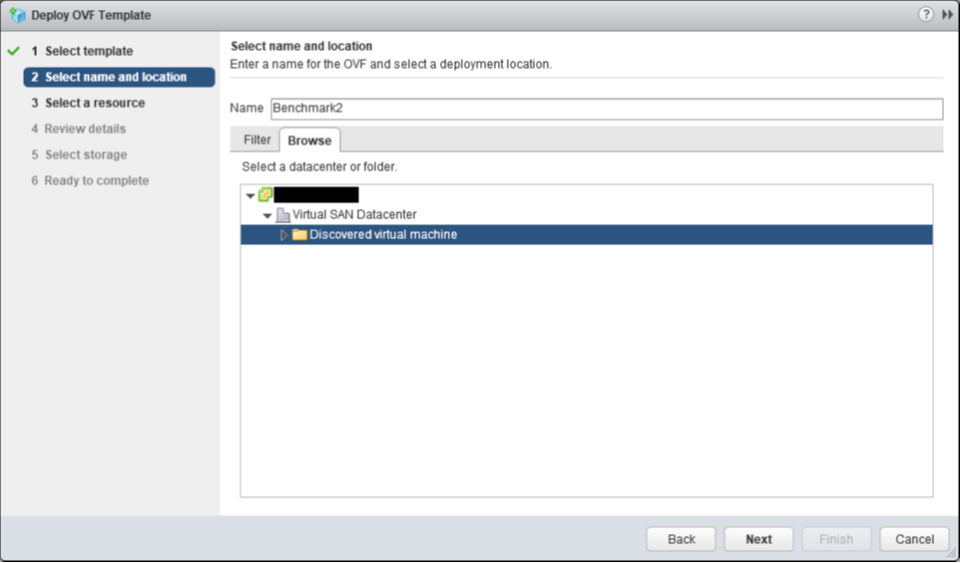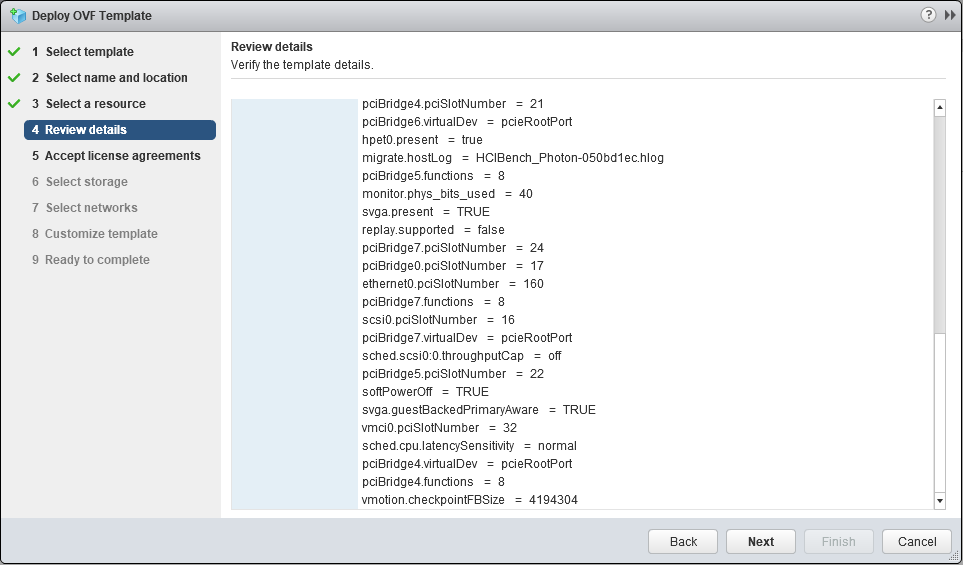 Accept license agreement
Select storage. Put it outside the VSAN datastore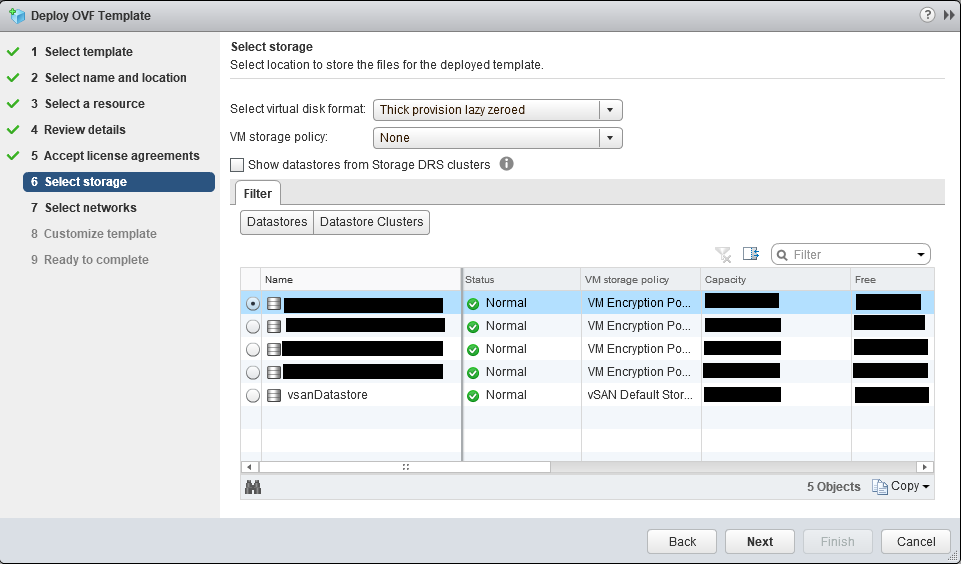 Select destination network
If there's no DHCP Server on the VLAN which Vdbench client VMs will be deployed on, or the VLAN for Vdbench client VMs can not be routed from the Public Network, map this Network to the VLAN and Enable DHCP Service in the Web UI if needed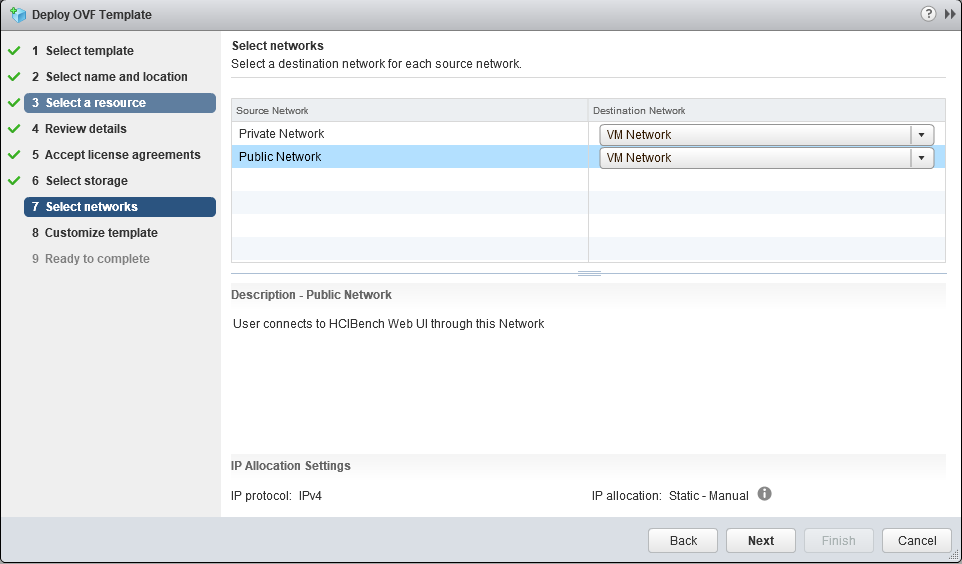 Customize the VM. As I am using DHCP in my LAB so all Network fileds are empty. And at the bottom enter your password for root.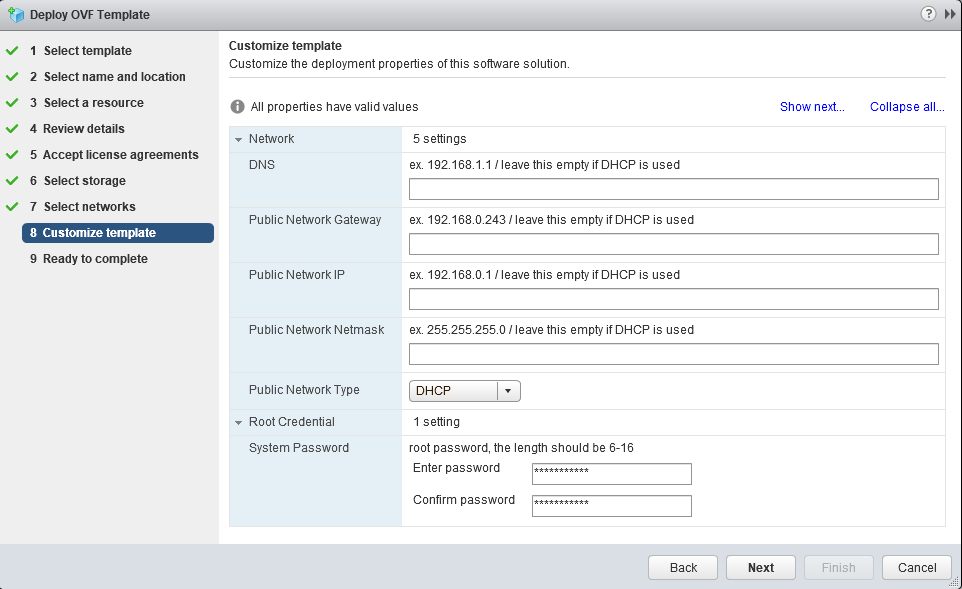 Review configuration data before deployment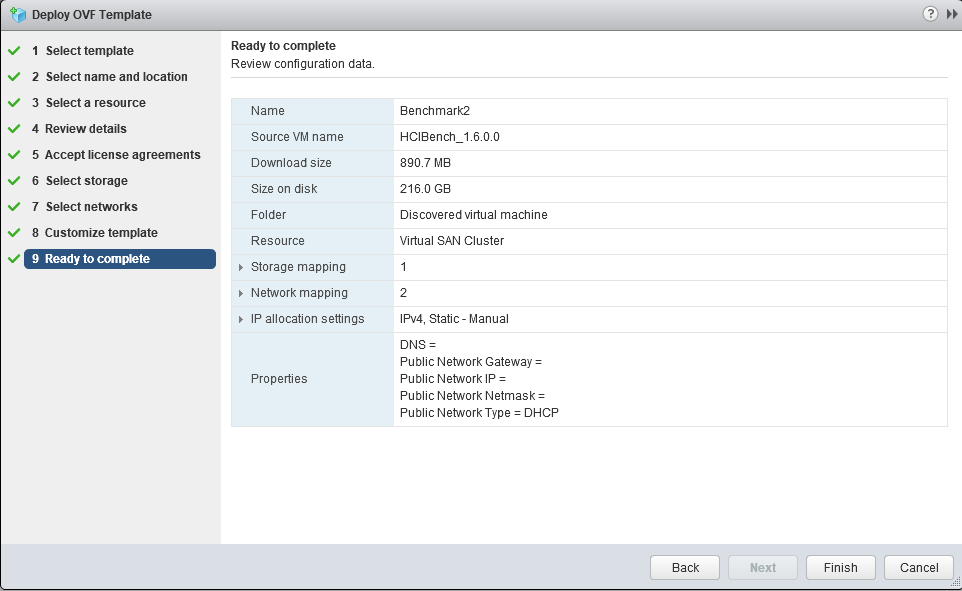 Hit "Finish" and watch progress in "Recent Tasks"

Related parts:
HCI Bench – vSAN performance tool – Part 1: Installation
HCI Bench – vSAN performance tool – Part 2: Configuration
HCI Bench – vSAN performance tool – Part 3: Tests and Results